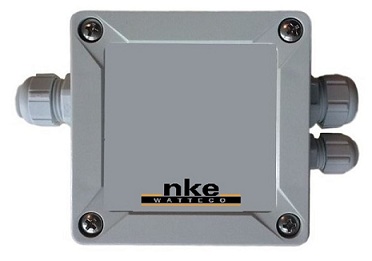 Description
Press'O is a LoRaWAN™ device that transforms  any type of gauge (0-10V, 4-20mA) analog sensor into a remote
wireless sensor that report and controls any type of fluid level (water, oil, gas…).
All the data are elaborated and sent to the gateway via the LoRaWAN protocol.
The radio transmission is based on LoRaWAN™ long range technology at EU863-870, US902-928 MHz.
 Technical Features
 

| | |
| --- | --- |
| Manufacturer | Nke Watteco |
| Manufacturer Code | Press'O |
| Frequency | EU863-870, US902-928 |
| Transmit Power | 14dBm |
| Modulation | LoRaTM |
| Power Supply | 3,6V / 3600mAh lithium battery |
| Dimension | 80 x 82 x 55mm |
| Temperature range | -20°< T < +50°C |
ResIOT Fully Preconfigured Model Uplink
Node Fields
Analog-mA
Analog-mV