ResIOT® X1
HexaCore Indoor High Performance
Base Station LoRaWAN® Gateway
ResIOT® X1 is one of the most powerful Indoor LoRaWAN® Gateway/Base station model. Its hardware components guarantee very high performance and make this gateway perfect for long and complex operations. Thanks to its compact case, this device is perfect to be installed in business places and buildings like offices and schools. This gateway works in a range of temperatures from -20 °C to + 70 °C. ResIOT® X1 provides durable, low-power, widearea connectivity in support of M2M and IoT applications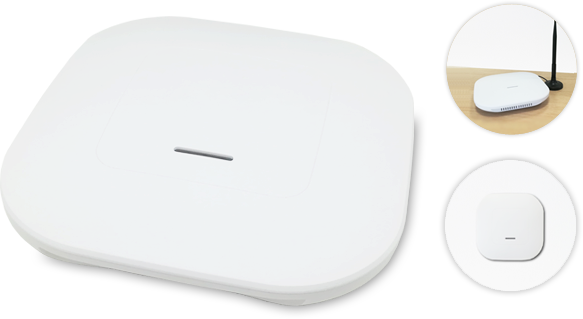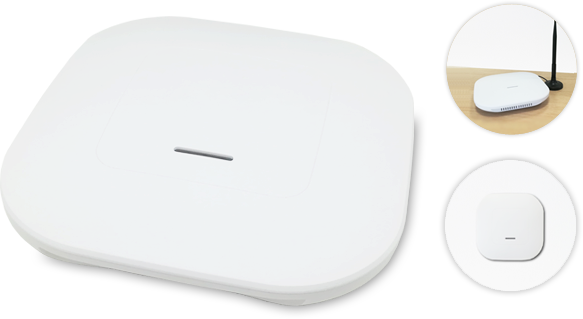 ResIOT® X1
HexaCore Indoor High Performance Base Station LoRaWAN® Gateway
ResIOT® X1 is one of the most powerful Indoor LoRaWAN® Gateway/Base station model. Its hardware components guarantee very high performance and make this gateway perfect for long and complex operations. Thanks to its compact case, this device is perfect to be installed in business places and buildings like offices and schools. This gateway works in a range of temperatures from -20 °C to + 70 °C. ResIOT® X1 provides durable, low-power, widearea connectivity in support of M2M and IoT applications
8 RADIO CHANNELS
AVAILABLE
8 RADIO CHANNELS AVAILABLE
LoRa® Multi-SF 8-channel radio card, able to receive up to 8 LoRa® modulated packets simultaneously
In case of loss of connection between the gateway and the network server, the radio messages sent are not lost, but saved in the memory and forwarded later

ResIOT® Merlin IoT Box software pre-installed and ready to be used. The complete web panel for your gateway management and configuration

Cloud platform included for the full remote management and configuration of your ResIOT® gateway

GLOBAL CONNECTIVITY FOR YOUR DEVICES!
Chip SIM MFF2 included and ready to be activated and MicroSIM 3FF slot available for worldwide connectivity! In addition you can use your own SIM Card or the Wi-Fi connection, available on the device as an option.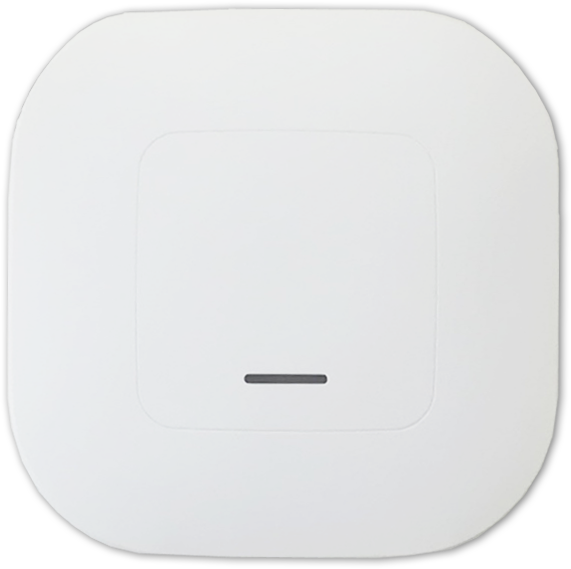 Technical Features
6x Core Cortex ARM
2x A72 dual core 2Ghz + 4x A53 quad core 1.4Ghz, RAM LPDDR4 2Gb, 32GB eMMC
DC 12÷24V/1.5A
It can be powered with DC12÷24 Volt with included power supplier. For non-LTE version, the average power consumption is 12V/0.3A (3.6W) and the annual power consumption is about 31.5 kWh
ChipSIM MFF2 | MicroSIM 3FF Slot
Chip SIM MFF2 included and ready to activate (worldwide connectivity! Visit sim.resiot.io). MicroSIM 3FF slot available. You can use your own SIM Card (ChipSIM will be automatically deactivated)
Modem 2G 3G/4G LTE | Wifi
Modem Quectel 4G, LTE, 3G, 2G, EMEA EDGE GSM/GPRS. Wifi 802.11b/g/n + Bluetooth
Working Parameters
-20°C~70°C. Operating Humidity 10%~90%, no condensing
Case & Size
Plastic (ABS) 190mm x 190mm x 40mm, about 0.28 Kg
Semtech SX1303
Chipset Semtech SX1303, new generation of LoRa® baseband processor with Fine Timestamp capability that enables Time Difference of Arrival (TDOA) network-based geolocation, 8 Multi-SF LoRa Channels, Listen before talk. Able to receive up to 8 LoRa® modulated packets simultaneously
LoRaWAN® Classes A, C
Support for classes A, C. Max TX Power +27 dBm, Receiving Sensitivity -142.5dBm
Embedded sensors
Embedded Accelerometer, Temperature & Humidity Sensors
Data Retention
In case of loss of network connection between gateway and network server the arrived radio messages are not lost, they are saved in memory and forwarded to the network server when the connection is restored.
Linux Yocto 4.1.15
KIT Toolchain available for software developer
Software

ResIOT® Base Station Client/Merlin IoT Box
Secure connection from gateway to network server
Secure TCP, protocol: Websocket, Mqtt and Rest API to network server
Automated and centralized configuration
Completely automated and centralized, all the parameters are configured within the network server and then takes care of sending them correctly to the gateways
Radio Channel configuration
Custom remote channel configuration. Automatic reconfiguration of channels for gateways and devices
Data retention
In case of loss of network connection between gateway and network server the arrived radio messages are not lost, they are saved in memory and forwarded to the network server when the connection is restored.
Health check and gateway status
Advanced watch dog for Gateway hardware / software Automatic restart of network,services or system in case of fail Radio card, LTE/Ethernet connection
Monitoring and reporting
Full monitoring of all parameters: Disk, Memory, Cpu, ethernet or 2G/3G/4G LTE quality connection. All data is sent periodically to the network server and visible through graphs and reports
Alert management
It is possible to configure different types of alerts by configuring
different alert thresholds for: timeout, 2G/3G/4G LTE connection quality, disk errors, full Ram … The alerts can be configured and sent by ResIOT® with email, Snmp server, Snmp trap, Modbus, generic Curl call, etc … through the ResIOT® platform functions and programmable in Lua scripts
Software management
Through web interface [gateway ip: 50056], API or remotely through ResIOT® Network Server
VPN management
It is possible to configure and send the VPN configuration remotely
Remote access
the gateways are accessible via Ssh or web directly from the ResIOT® platform through ResIOT® Gateway Remote Access Server
Reverse proxy support
It is possible to configure a reference server (ResIOT® Reverse Proxy) for direct access via SSH or web interface to the gateway even without VPN. ResIOT® manages a secure connection only if requested
Autoprovisioning
With the ResIOT® Autoprovisioning functionality, the gateway automatically configures itself to the LoRaWAN® network without the need for other interventions. The gateway is completely manageable remotely. It also has a practical web control interface
Easy installation wit App IoS/Android and QRCODE
For the supported models it is possible to create a QRCODE on the label to be pasted on the gateways (by default on the ResIOT® X2,X4, X7 gateways we produce). Through the IoS / Android ResIOT mobile app it is possible to connect a gateway to the network in just a few seconds and safely.
Supported OS & Live Updates
Linux 32/64 bit & Arm/Linux. Available and automatic Live Updates
Four modes of use available:
LoRaWAN® Gateway with ResIOT® Merlin Base Station Client (for business or carrier-grade networks with full remote control and secure connection with ResIOT® GW Remote Access Server)
LoRaWAN® Gateway with Semtech™ Packet Forwarder
Industrial IoT Box. On-premises ResIOT® LoRaWAN® Network Server and ResIOT® IoT Platform all in a box with free unlimited license
Hybrid Mode 1+3 LoRaWAN® Gateway with ResIOT® Merlin Base Station Client & Industrial IoT Box
Available Models
ResIOT-X1-ETH-1-868-0W
ETH, LoRa, Wifi & Bluetooth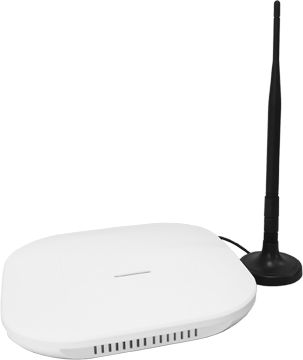 ResIOT-X1-LTE-1-868-0W
ETH, LoRa, Wifi, Bluetooth, Modem 2G/3G/4G LTE + ChipSIM
MicroSIM 3FF Slot + Internal LTE Antenna