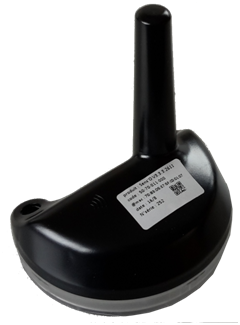 Description
Sens'O is a LoRaWAN™ device that can be used for the transmission of data index and alarms from water meter.
This device via LoRaWAN™ measures the level of the water and it can be used for the management of the water resources.
The radio transmission is based on LoRaWAN™ long range technology at EU863-870 MHz.
 Technical Features
 

| | |
| --- | --- |
| Manufacturer | Nke Watteco |
| Manufacturer Code | Sens'O |
| Frequency | EU863-870 |
| Transmit Power | 14dBm |
| Modulation | LoRaTM |
| Power Supply | 3,6V / 3600mAh 3,6V lithium battery |
| Dimension | 84 x 82 x 85 mm |
| Temperature range | -20°< T < +50°C |
ResIOT Fully Preconfigured Model Uplink
 

| | |
| --- | --- |
| Node Fields | Events |
| Volume | FreezeAlarmOn |
| FreezeStatus | FreezeAlarmOff |
| FraudStatus | BackWaterLevel1AlarmOn |
| InstallStatus | BackWaterLevel1AlarmOff |
| BatteryStatus | BackWaterLevel2AlarmOn |
| BackWaterLevel1 | BackWaterLevel2AlarmOff |
| BackWaterLevel2 | BackWaterLevel3AlarmOn |
| BackWaterLevel3 | BackWaterLevel3AlarmOff |
| LeakStatus | LeakStatusOn |
| | LeakStatusOff |