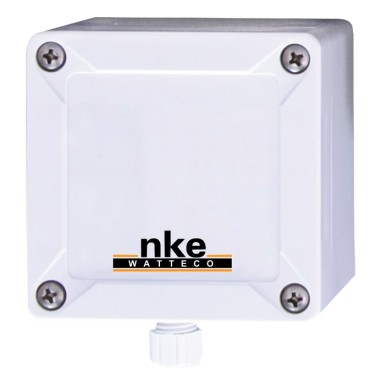 Description
Pulse Sens'O is a LoRaWAN™ device that can be used for the transmission of any pulse meters, like water, gas, energy and electricity.
This device allows you to insert a normal pulse meter in a LoRaWAN™ network, without expensive cabling.
The radio transmission is based on LoRaWAN™ long range technology at EU863-870, US902-928(On demand) MHz.
 Technical Features
 

| | |
| --- | --- |
| Manufacturer | Nke Watteco |
| Manufacturer Code | Pulse Sens'O |
| Frequency | EU863-870, US902-928(On demand) |
| Transmit Power | 14dBm |
| Modulation | LoRaTM |
| Power Supply | 3,6V / 3600mAh 3,6V lithium battery |
| Dimension | 84 x 82 x 85 mm |
| Temperature range | -20°< T < +50°C |
ResIOT Fully Preconfigured Model Uplink
Node Fields
Connector1Value
Connector2Value
Connector3Value